We Are The Monocacy Hill Conservation Association
Monocacy Hill Recreation Area is a 428 acre forest located in Amity Township , Douglassville, PA. This recreation area was purchased by Amity Township in 1967 for open space and recreation purposes. It features about 6 miles of forest trails and is open year round from dawn to dusk for a variety of activities. Park rules and trail maps are available at the park entrance on Geiger Road. Click on the picture to view a short video montage of Monocacy Hill by Daniel Marmontello [ best viewed in full screen].
Special Alerts:
No special alerts. Please follow all park rules.
Keep pets leashed and controlled at all times.
Don't forget to wear orange during hunting season.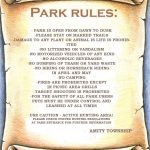 For up-to-the-minute notices on events, cancellations, etc., go to our Facebook page: Facebook
Trail Map with Markers