WELCOME TO OUR WEBSITE !!

FOR INFORMATION ABOUT OUR ORGANIZATION AND MONOCACY HILL RECREATION AREA, AMITY TOWNSHIP, BERKS COUNTY, PA.
YOUR ATTENTION PLEASE!!


MONOCACY HILL NATURAL RECREATIONAL AREA HAS RE-OPENED! THANKS TO THE DEDICATION OF OUR TOWNSHIP AND OUR TRAIL MAINTENANCE VOLUNTEERS, THE PARKS TRAILS HAVE NOW ALL RE-OPENED. ALL PARK RULES FOR USE OF THE PARK AGAIN APPLY. WELCOME BACK; PLEASE COME AND ENJOY OUR LITTLE LOCAL NATURAL GEM!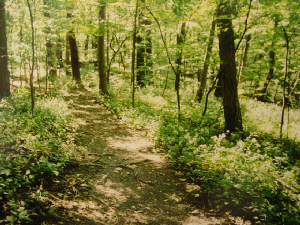 OF INTEREST:


WE NOW HAVE OUR OWN LINE OF APPAREL AND GIFTS. VISIT US AT "SHOP THE HILL




NEWS ITEMS
We recently completed our first major herbicide project with funding from the Schuylkill Highlands- Conservation Landscape Initiative. The grant was awarded to Amity Township in 2010 to treat over 30 acres of invasive Japanese honeysuckle at Monocacy Hill. MHCA partnered on the project with matching funds and over 425 volunteer hours.
For more information on this project visit the following page.
Schuylkill Highlands Grant Project

REDNER'S SAVE-A TAPE PROGRAM



WE'RE ENJOYING A HIGHLY SUCCESSFUL FUND-RAISING EFFORT THROUGH REDNER'S WAREHOUSE MARKETS "SAVE-A-TAPE"PROGRAM. OUR ORGANIZATION WILL RECEIVE 1% OT THE TOTAL OF ALL ACCEPTABLE REGISTER TAPES SUBMITTED. PLEASE CLICK HERE TO LEARN THE DETAILS OF THE PROGRAM AND WHAT TAPES ARE ACCEPTABLE. THEN, IF YOU WANT TO SUPPORT MHCA'S MISSION WITH LITTLE OR NO EFFORT AND NO ADDITIONAL OUT-OF POCKET EXPENSE, STUFF A STASH OF ACCEPTABLE REDNER'S REGISTER TAPES IN OUR GREEN BOX LOCATED AT THE PARK ENTRANCE (SHOWN ABOVE) OR SEND THEM IN AN ENVELOPE TO:
MHCA
P.O. BOX 3
DOUGLASSVILLE, PA 19518
THANKS!