VOLUNTEER WORK DAY- SATURDAY , APRIL 27TH POSTPONED DUE TO HUNTING SEASON. VOLUNTEERS SHOULD MEET AT 9 AM ON SUNDAY , APRIL 28TH . THANKS!

WELCOME TO OUR WEBSITE !!

FOR INFORMATION ABOUT OUR ORGANIZATION AND MONOCACY HILL RECREATION AREA, AMITY TOWNSHIP, BERKS COUNTY, PA.
PENNSYLVANIA HUNTING INFORMATION

There are various seasons during Fall and Winter for different types of game. Hunting will start this Fall with archery season on Saturday, September 21st. For a full list of hunting rules and regulations, please check out the

PA Game Commission website

.

Monocacy Hill is open for all hunting seasons but is no longer open to rifle hunting. Amity Township also closes the part to non-hunters during the busiest weeks of deer season; this year that will be Dec. 2nd through Dec. 14th (except Sun., Dec. 8th). For your safety, all park users are advised to wear flourescent orange during hunting season. Hunting rules are posted at all entrances to the park. Please read and follow signs -- AND BE SAFE!
Spring Wildflowers welcome Spring at the Hill
OF INTEREST:


WE NOW HAVE OUR OWN LINE OF APPAREL AND GIFTS. VISIT US AT "SHOP THE HILL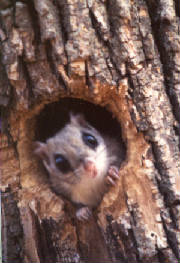 NEWS ITEMS
We recently completed our first major herbicide project with funding from the Schuylkill Highlands- Conservation Landscape Initiative. The grant was awarded to Amity Township in 2010 to treat over 30 acres of invasive Japanese honeysuckle at Monocacy Hill. MHCA partnered on the project with matching funds and over 425 volunteer hours.
For more information on this project visit the following page.
Schuylkill Highlands Grant Project

REDNER'S SAVE-A TAPE PROGRAM



WE'RE ENJOYING A HIGHLY SUCCESSFUL FUND-RAISING EFFORT THROUGH REDNER'S WAREHOUSE MARKETS "SAVE-A-TAPE"PROGRAM. OUR ORGANIZATION WILL RECEIVE 1% OT THE TOTAL OF ALL ACCEPTABLE REGISTER TAPES SUBMITTED. PLEASE CLICK HERE TO LEARN THE DETAILS OF THE PROGRAM AND WHAT TAPES ARE ACCEPTABLE. THEN, IF YOU WANT TO SUPPORT MHCA'S MISSION WITH LITTLE OR NO EFFORT AND NO ADDITIONAL OUT-OF POCKET EXPENSE, STUFF A STASH OF ACCEPTABLE REDNER'S REGISTER TAPES IN OUR GREEN BOX LOCATED AT THE PARK ENTRANCE (SHOWN ABOVE) OR SEND THEM IN AN ENVELOPE TO:
MHCA
P.O. BOX 3
DOUGLASSVILLE, PA 19518
THANKS!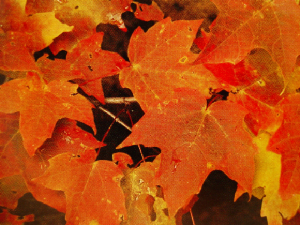 Trout Lilies blooming now!
Monocacy Hill Recreation Area is a 428 acre forest located in Amity Township , Douglassville, PA. This recreation area was purchased by Amity Township in 1967 for open space and recreation purposes. It features over 5 miles of forest trails and is open year round from dawn to dusk for a variety of activities. Park rules and trail maps are available at the park entrance on Geiger Road. Click on the picture, below, to view a short video montage of Monocacy Hill by Daniel Marmontello -- and don't forget to view in "full screen"!
MONOCACY HILL - Video by Daniel Marmontello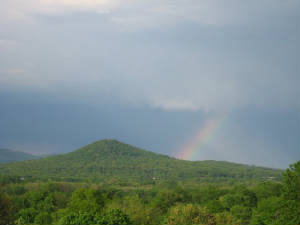 Click on the Photo for a Video Highlighting Monocacy Hill
Monocacy Hill is a valuable natural resource in this area, providing habitat for wild animals and plants, watershed protection and various kinds of outdoor recreation for the people of this region. With development increasing all around us, Monocacy Hill is one of the few natural open spaces remaining in the area. MHCA assists Amity Township year round in maintaining the trails and facilities. The work that we do allows area residents to enjoy this beautiful recreation area.
Xenoliths Discovered On Monocacy Hill!
Special Offer for MHCA Members


Snap Fitness, a locally-owned fitness facility located at 180 Old Swede Road (just across from Redner's Wholesale Market) in Douglassville, is pleased to announce its support of the goals and objectives of the Monacacy Hill Conservation Association (MHCA). Click on their logo, above to learn more.
GETTING EVEN WITH THE GARLIC MUSTARD!
OK, any of you who have ever done work on the Hill are familiar with the dastardly Garlic Mustard. Near countless hours year after year have been spent trying to eradicate this herbacious pest, only to have it reappear bigger and bolder than ever the next year! Well guess what we've found. Thanks to the Gloria Day of Pretty Dirty Ladies, Inc., we've learned of at least one recipe that uses this problem plant as the main ingredient! And from all accounts so far, it's really tasty!
Click here to learn more
...and then email us and tell us how you like it!
Bon Apetit!
BARK IN THE PARK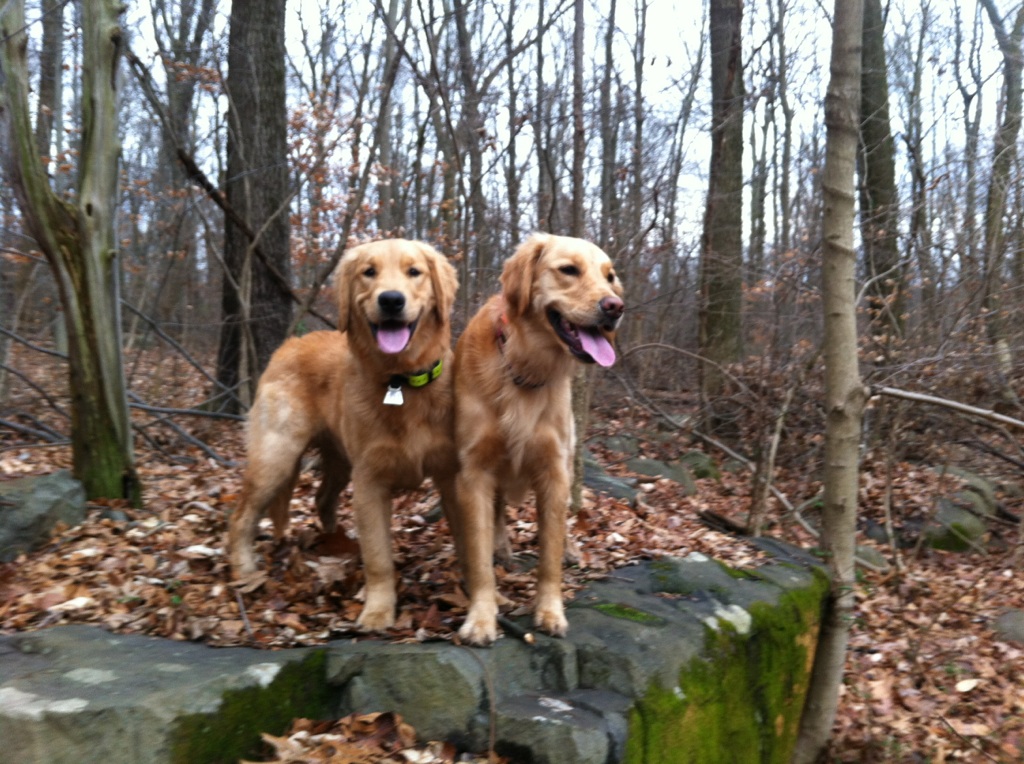 This is a new dog walking program that Monocacy Hill is doing in cooperation with other Berks County parks!
Walks occurr on the first Sunday of each month - 11:00 AM to 12:00 Noon:

Come explore a variety of parks in Berks County with your furry best friend and discover our rich natural resources. Learn the trails and experience nature up close. Natural and seasonal points of interest will be included in the hikes. One dog per adult hiker. Dogs must be on a leash. Medium difficulty - approx. 2 miles per walk.
Locations vary by date:

Sep.1, 2013 - Monocacy Hill Recreation Area
Oct. 6, 2013 - Nolde Forest
Nov. 3, 2013 - Jim Dietrich Park, Muhlenberg Twp.
Dec. 1, 2013 - Nolde Forest
Jan. 5, 2014 - Monocacy Hill Recreation Area

Location Sites:

Monocacy Hill Recreation Area
(across from 43 Geiger Road), Douglassville PA 19518
Park in the parking lot or along the road.
Call Nolde Forest EE Center to register – 610 796 3699
Muhlenberg Township, Jim Dietrich Park
4899 Stout's Ferry Bridge Rd. Reading PA 19605
Meet: small pavilion near red barn - 610 929-1503
Nolde Forest EE Center
2910 New Holland Rd. Reading PA 19607
Meet: McConnell Hall - 610 796-3699