WELCOME TO OUR WEBSITE !!
FOR INFORMATION ABOUT OUR ORGANIZATION AND MONOCACY HILL RECREATION AREA, AMITY TOWNSHIP, BERKS COUNTY, PA.
LOCATION MARKERS
Location markers were installed along the trails at Monocacy Hill. They are located approximately every half mile and will be used by emergency responders to locate anyone who might need assistance while hiking. Each location marker is tied to GPS coordinates to pinpoint an exact location. Please be aware of these markers as you hike on the trails. If you are injured or lost, call 911 and give them the number of the nearest location marker. Be safe and remember to be out of the park before dark.
TO SEE A MAP OF ALL THE LOCATION MARKERS CLICK THIS LINK
Monocacy Hill Recreation Area is a 428 acre forest located in Amity Township , Douglassville, PA. This recreation area was purchased by Amity Township in 1967 for open space and recreation purposes. It features about 6 miles of forest trails and is open year round from dawn to dusk for a variety of activities. Park rules and trail maps are available at the park entrance on Geiger Road.
Click on the picture below to view a short video montage of Monocacy Hill by Daniel Marmontello -- and don't forget to view in "full screen"!
MONOCACY HILL - Video by Daniel Marmontello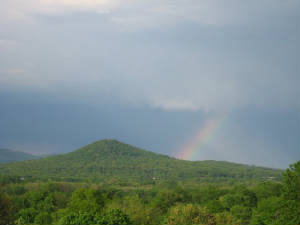 Click on the Photo for a Video Highlighting Monocacy Hill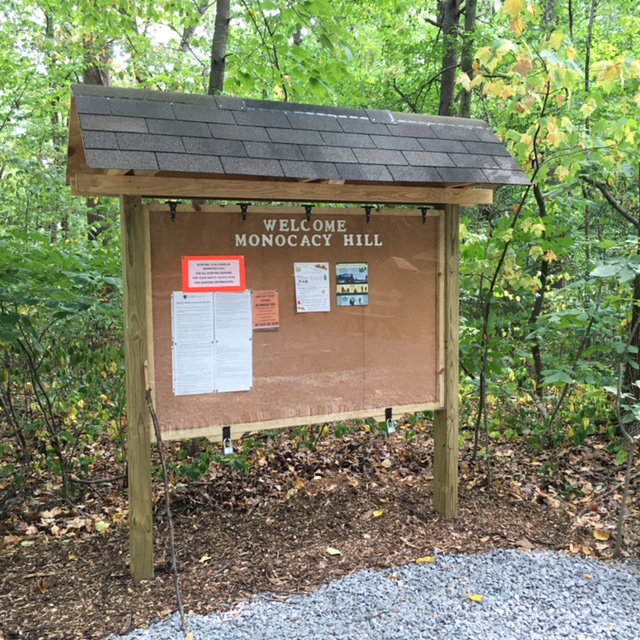 For those interested in the many varieties of wildflowers found on Monocacy Hill, we've included posters of spring and summer wildflowers on our website. It is our hope that you can use this information to further enhance your enjoyment of your walk through our little natural wonder right here in the heart of Berks County. Click on either page below to see an enlarged view.
Spring Wildflowers

Summer Wildflowers